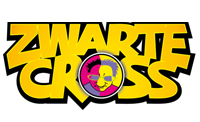 Extreme Networks announced it will play a significant role in powering the wired and wireless connectivity for the world-famous music, arts and motocross festival, Zwarte Cross, taking place in the Netherlands. The event features more than 250 bands and 34 stages spread across 165 hectares, making it the largest motocross event in the world.
Extreme is working alongside Indicium B.V. and Palo Alto Networks to deliver a highly secure, highly connected experience for both festival organizers and attendees. Extreme's Wi-Fi 6 access points will provide high-bandwidth connectivity to applications and services, including the 2022 Zwarte Cross festival app. Event organizers will manage the entire network through ExtremeCloud™ IQ, making it simple to proactively pinpoint and troubleshoot network issues. Additionally, using ExtremeAnalytics™, Zwarte Cross will gain better insights into operational efficiencies and attendee preferences, which will help to better customize and improve the festival experience.
Extreme Fabric Connect™, Fabric Attach and ExtremeControl™ will allow the operational teams at the festival to securely connect all of their staff, IoT devices and services. Fabric Connect provides a scalable, resilient network to deploy and operate the 100 IP surveillance cameras across the festival.