Channels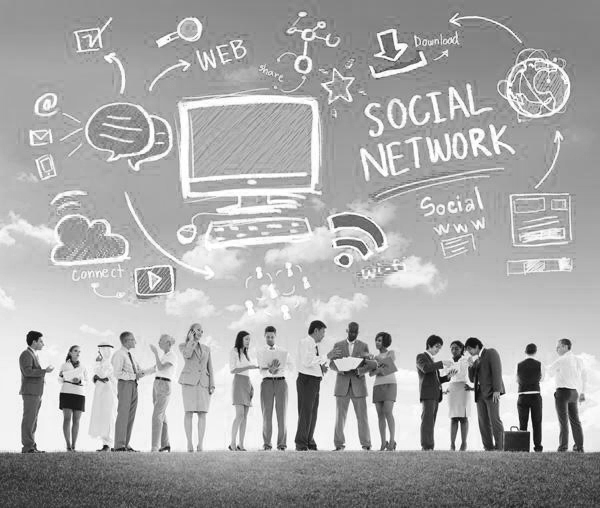 BD EN Ltd company's strategic success is based on experience and a deep knowledge of every market in which it conducts operation. The company's personalized approach, technical expertise and strong focus on the partner allows BD EN Ltd company to be flexible in adapting to the requirements of various vendors and channels. Company' vision is that distribution must go beyond the first level of channel relationships and add value throughout the value chain from the vendor to the end-user. BD EN Ltd company's partners include IT resellers, IT system integrators, service providers, telecom integrators, telecom resellers and PC assemblers.
For BD EN Ltd company the word "partner" goes beyond standard definitions. Partnership means co-operative work in all areas – from on-time delivery to free training of personnel. The company does not just meet obligations to partners, but also develops their businesses by providing additional competitive advantages. BD EN Ltd company offers informational, technical and marketing support. The company has already been chosen by more than 5000 companies in the CIS, and 4500 companies in CEE. BD EN Ltd company has all the necessary resources. Its chief aim is the development of relations with partners for optimal, mutually beneficial and profitable co-operation. The channel policy is partner focused, allowing BD EN Ltd company partners to use the provided resources in exactly the way they need. The company holds regular meetings to develop long-term cooperation, maintain business activities and win over partner loyalty.
All of BD EN Ltd company's registered partners receive:
Technical support and consulting services from distributor-certified experts
Online access to the partners' area
Possibility of free training for commercial and technical personnel
Informational support
Flexible financial terms
Participation in authorisation and product certification programmes
Access to registration and participation in marketing programmes aimed at product promotion
Advertising and market intelligence materials
Participation in partner clubs and conferences
Consulting
A company can have a deep interest in a certain business or a project, but be lacking in either necessary expertise or the knowledge to bring it to life. This is where BD EN Ltd company can help its partners – experienced staff will gladly answer all possible questions. BD EN Ltd company employs this approach on all the territories it covers. Added value is a key to success for various types of company, from small and medium businesses (SMBs) to enterprises. It is an opportunity for development for those who want to move forward but have limited resources, and a chance for leaders to cooperate with experts in the sphere of high technologies and complex solutions.
Technical support
BD EN Ltd company's technical support provides partners with the basis for implementing projects at any level of complexity, starting from the automation of small and midsized offices to large-scale projects. Company experience and investments in business development allow BD EN Ltd company to offer a wide range of services for successful and competitively advantageous businesses. The distributor is constantly striving to improve the quality of technical support. Year by year the company increases the number of experts with commercial and technical certificates from theworld's leading manufacturers.
Marketing support
Marketing support is one of the main components of BD EN Ltd company's business. On a monthly basis, the company arranges and holds various events aimed at increasing partner loyalty and their commitment to working with BD EN Ltd company. The list of events includes training sessions and seminars, off-site meetings, creative entertainment programmes, etc. Such events provide an opportunity to get acquainted with the world of information technologies. We update the list of events on a regular basis, announce discounts and arrange trips to top resorts. The speakers we invite are key managers from world class vendors. Partners can talk to them at round tables and meetings; our managers will always be there to find the best solutions.
Education
BD EN Ltd company educates resellers by offering authorised courses from IT leaders, along with distance learning and remote laboratory access required for virtual classroom environments. BD EN Ltd company offers its partners a number of attractive programmes, with the unique opportunity to resell the training, or include it into their projects. BD EN Ltd company has created a virtual laboratory for distance learning, enabling trainers to hold classes in any place with Internet access.
Information and Seminars
BD EN Ltd company ensures that its partners are kept fully up to date on all the events that take place in the company. The company sends out newsletters with the latest product news, marketing and descriptions of promo programmes, as well as news on the company and vendors. Any BD EN Ltd company partner can order informational and advertising materials from vendors via the online partner zone. Moreover, partners can find information about a range of available products, prices, discounts, special events and offers on the distributor website. BD EN Ltd company continuously holds training programmes for technical and commercial staff. If a partner is a registered user, he can have access to the programme and register to attend the seminars.
Demo Laboratory
BD EN Ltd company's demo laboratory is a place where ideas and projects are born. It is a unique place with the possibility to create and test almost any hardware and software solutions. Quite often BD EN Ltd company partners are doubtful about whether a specification they have is optimal for their needs or whether the ordered products are compatible with the partner's current infrastructure. BD EN Ltd company's demo laboratory is a place where partners can discover answers to their questions. The distributor has access to a wide range of vendors' product lines, which allows the company to test not only single items, but also complex solutions. As a result, the partner can save time and money by choosing the right equipment to meet his requirements.
Training Center
BD EN Ltd company Hungary Education department launched it's operations in January 2010. The establishment of the training center clearly realizes the company's motto: "Think value". While education supports hardware sales, it also contributes to BD EN Ltd company Hungary's profitability. BD EN Ltd company Training Center has few rooms in which all seats are equipped with high-power, virtualization capable Lenovo PCs and 4/6 UTP ports for linking computers to the lab's devices. The labs are includes CISCO switches and routers, Sonicwall access points and firewalls, an Avaya IP Office IP PBXs, Check Point firewalls, Trend Micro solutions, Websense appliances, and various servers for testing and laboratory works.
As a training center, BD EN Ltd company Education provides certified and customized CISCO, HP Networking, Avaya workshops and Check Point product trainings as well as Vasco and Websense certification classes. BD EN Ltd company Training Center guarantees that its trainers have the requisite knowledge and skillsets needed to teach resellers (e.g. CISCO Certified Instructor certifications, Vasco Certified Trainer, etc). They are specialized in IPT, Security, R&S, SP and Data Center technologies.
BD EN Ltd company Education has partnered with PearsonVue, a worldwide provider of IT and non- IT exams. In BD EN Ltd company Test Center we can provides CISCO, Avaya, Oracle, EMC, IBM, RSS, VMWare and many other type of tests people need for individual certifications. BD EN Ltd company can also helps partners to plan the educational programs and exams they need for corporate certifications (e.g. CISCO's various specializations).
BD EN Ltd company addresses its offer to customers and partners also include system integrator partners and end-users (banks, manufacturing facilities, oil companies, telecom service providers etc.). As of 2013 BD EN Ltd company has a total of over 350 customers in the education field.
Finance
With operations in the CIS and CEE, naturally BD EN Ltd company has access to the resources of international financial institutions. This allows the company to invest successfully, not only in company development, but also in the development of BD EN Ltd company partners' businesses. Distributor can offer to his partners a variety of services depending on their needs and level of co-operation.
Logistics
BD EN Ltd company provides high-level logistics based on many years of experience. The company has modern global warehouses in Russia, Finland, Hungary and Poland and can deliver goods to any location in the CIS and CEE at the earliest possible date. In BD EN Ltd company's view, efficient logistics is crucial for a distribution business.